Just making music
with land
Alone
is my username for my musical projects, I'm a composer aka Laurent CROUZET, I was born in Lyon (FRANCE) in 1968. I mainly work on my computer with many electronic instruments and recorded sounds. Here you can listen to my different musical projects which come from a mix of electronic music and concrete sounds, this is my way.
Today, I still work near Lyon at Guet-Apens, a 3D animation studio, that I have co-founded in 1997 with my brother Stephane CROUZET aka
motionSOUL
and I develop many other new projects in different fields. I did my architecture studies at ENSAL (France). I wish you a pleasant walk into my musical grounds…
#01.
My first project is
[Live in My Mars Bubble…]
Laurent CROUZET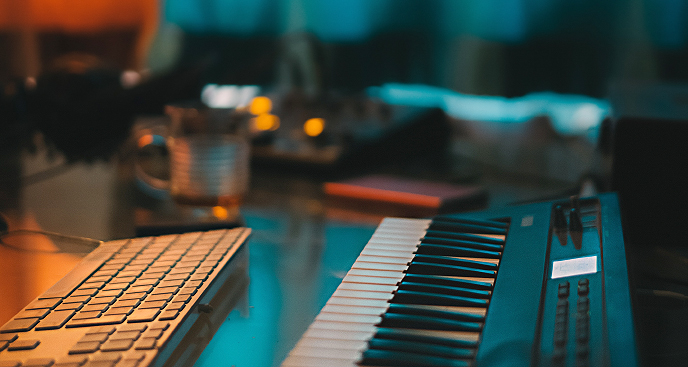 / THE STUDIO \
Software & Sound :

APPLE Logic Pro, ARTURIA V-Collection / Pigments, VIDEO COPILOT Pro Scores / Designer Sound FX

Keyboard :

ROLAND RD-300-SX / PC200, NOVATION 49SL MkII, YAMAHA CS01 II

Midi Controler :

AKAI EWI 4000S, ROLAND HandSonic 10

Instrument :

GODIN Multiac Spectrum Steel SA, MEINL Conga, REMO Djembe

Micro :

ZOOM H4, NEUMAN Studio TLM127, BEYERDYNAMIC TG-X80 / MCE72, AUDIO-TECHNICA AT897

Hardware :

APPLE iMac 27" / MacbookPro 15", RME Fireface 800, EMAGIC Unitor 8 MkII, ROLAND JV-1080 / SC-55, MACKIE studio HR624 / BigKnob, ROLAND Cube 30.